Partner Spotlight: Mango Languages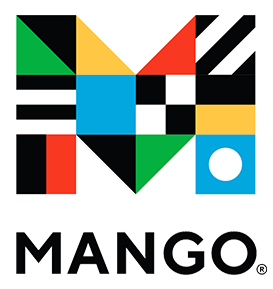 Kaitlyn Tagarelli, Head of Research at Mango Languages, answered some of our questions regarding their work.
Please tell us a little bit about Mango Languages.
Mango Languages is a language learning software company. Our core product is a language learning app, with courses in over 70 world languages and over 20 English as a Second Language (e.g., English for Spanish Speakers, English for Mandarin Speakers, etc.) courses. We are committed to creating high-quality, effective language learning tools, and our team is innovating every day in fulfillment of our company ethos, "to enrich lives with language and culture."
Can you tell us about your involvement with projects across the Partnership Grant?
Over the past year, we have worked with Aaron Newman and Henny Yeung to develop a research project aimed at evaluating the efficacy of mobile-assisted language learning for English learners in Canada. Thus far, Mango has supported this partnership by granting access to our language learning software to the researchers involved in this project, training researchers to create free accounts for participants, and providing access to usage and assessment data. We have also been meeting regularly with the research team to discuss research design and data analysis, provide input on ethics proposals, and support the team with any information and needs related to the use of and experimentation with Mango Languages products.
How do these projects relate to Mango's goals?
At Mango, we are committed to creating high-quality, effective language learning tools. We are therefore excited to be collaborating on a research project that puts our materials to the test. We look forward to using the results of this study and future studies to inform improvements to our products and to continue bringing language learning success to people around the world.
More specifically, some of our recent initiatives have focused on understanding and addressing the language learning needs of K-12 students, teachers, and administrators, with particular attention to the needs of English learners. As such, we are delighted to participate in this project, which strives to understand the role technology can play in the facilitation of language acquisition in diverse populations.
Is there anything else you would like to highlight or share with the PG?
It has been a pleasure to work with Dr. Newman, Dr. Yeung, and their fantastic group of students on this project. We're looking forward to the next phase of the study!