Dr. Abdul-Mageed named Canada Research Chair in Natural Language Processing and Machine Learning
---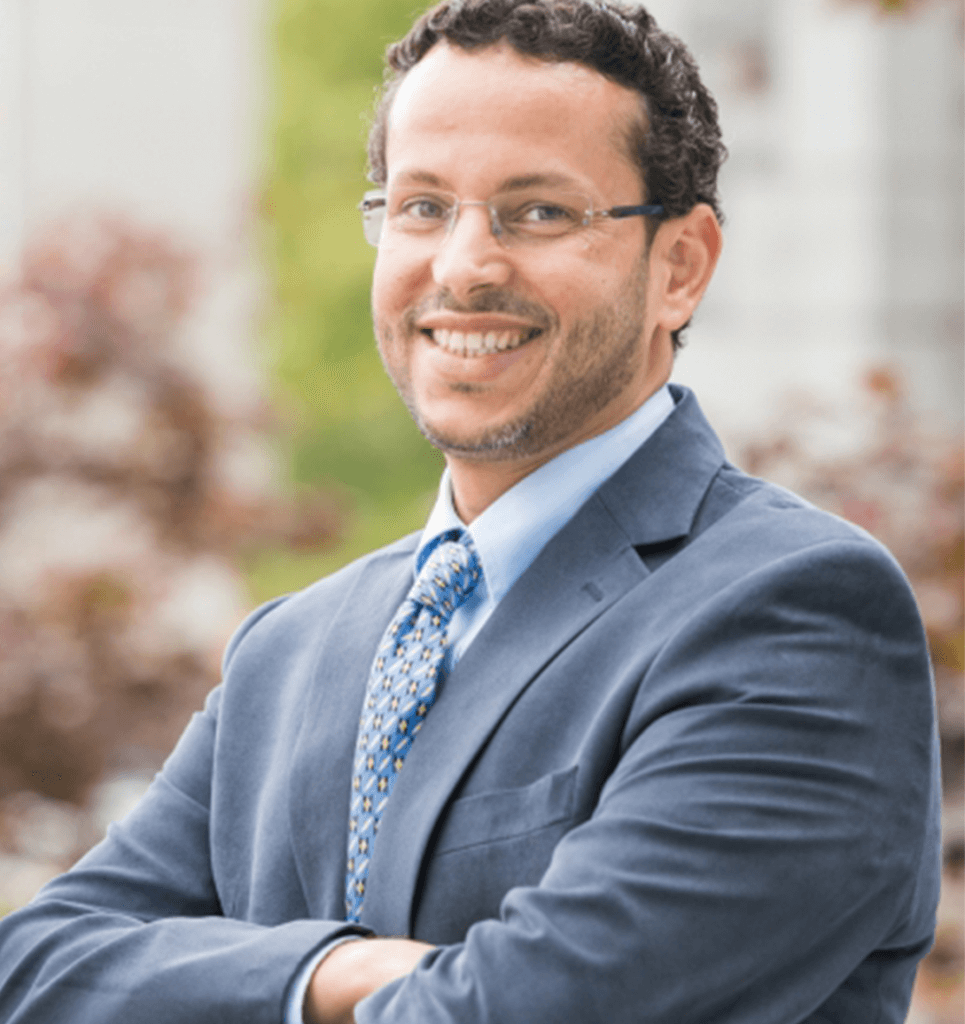 Congratulations to Dr. Muhammad Abdul-Mageed for being named a Canada Research Chair (CRC) in Natural Language Processing and Machine Learning in the 2022 round of CRC appointments!
Dr. Abdul-Mageed is an Assistant Professor in the School of Information and Department of Linguistics and an Associate Member in Computer Science at UBC. He is also a member of the Center for Artificial Intelligence Decision making and Action (CAIDA) and the Institute for Computing, Information, and Cognitive Systems and Director of the Deep Learning & Natural Language Processing (DLNLP) Group at UBC.
His research focuses on Natural Language Processing, a field aiming at teaching machines to understand and generate human language. From the Machine Learning side, Dr. Abdul-Mageed is particularly working on Deep Learning, a class of machine learning methods inspired by information processing in the brain. In particular, his research focuses on deep representation learning and natural language socio-pragmatics with a goal to innovate more equitable, efficient, and 'social' machines for improved human health, safer social networking, and reduced information overload.
In March 2022, Dr. Abdul-Mageed and his team at the DLNLP Group launched Learnera.ai, a new educational platform that offers free Deep Learning training. The main goal of the platform is to support individuals with basic or no prior knowledge of machine learning.
"One of the most important goals that I am very passionate about is to democratize science and technology in general by availing diverse opportunities for our students to get the relevant training they are looking for. This means teaching new courses and offering workshops that involve novel technologies, and working with students on research projects inside my own research groups but also by collaborating with other colleagues in the different institutions inside and outside of UBC." – Dr. Muhammad Abdul-Mageed
Dr. Abdul-Mageed believes that the Canada Research Chair will allow him the flexibility and capacity to continue providing this training and research opportunities at a larger scale and serve not only the University but also Canada and the scientific community in general. Dr. Abdul-Mageed currently has a wide network of partnerships and collaborations with the industry and academia. For example, his research is currently supported by Google and Advanced Micro Devices, Inc. (AMD), and he has active collaborations with Microsoft Research.
Last year, Dr. Abdul-Mageed was also awarded a 2.5 million SSHRC Partnership Grant for 'Archives 4.0: Artificial Intelligence for Trust in Records and Archives', a research project he directs with UBC iSchool Professor Dr. Luciana Duranti. The project, commonly referred to as "I Trust AI", is the fifth phase of the InterPARES project. Its goal is to leverage the capabilities of Artificial Intelligence to support the continuing availability and accessibility of trustworthy public records.
Two years ago, Dr. Abdul-Mageed was also awarded a 2.5 million SSHRC Partnership Grant for 'Ensuring Full Literacy in a Multicultural and Digital World', a research project he leads with UBC Psychology Professor Dr. Janet Werker and several national and international scholars. The goal of the project is to ensure literacy research and instruction in Canada and globally are effective and can meet evolving societal challenges.
The Ensuring Full Literacy SSHRC Partnership Grant extends its warmest congratulations to Dr. Abdul-Mageed for this well-deserved and distinguished appointment! Below are some resources to learn more about Dr. Muhammad Abdul-Mageed and his research:
Turjuman
Preprint: https://arxiv.org/pdf/2206.03933.pdf
Demo: https://demos.dlnlp.ai/turjuman/
GitHub: https://github.com/UBC-NLP/turjuman
Documentation: https://turjuman.readthedocs.io/en/latest/
Twitter thread: https://twitter.com/mageed/status/1535306948370845696?s=20&t=PcXaO7YDpuEndFLLyDuQjg
Deep Learning
https://bit.ly/3m6Op2C
About the Canada Research Chairs Program (CRCP)
The Canada Research Chairs Program (CRCP) stands at the centre of a national strategy to make Canada one of the world's top countries in research and development. It invests approximately $311 million per year to attract and retain a diverse cadre of world-class researchers and reinforce academic research and training excellence in Canadian postsecondary institutions.
Chairholders aim to achieve research excellence in engineering and the natural sciences, health sciences, humanities, and social sciences. They improve our depth of knowledge and quality of life, strengthen Canada's international competitiveness, and help train the next generation of highly skilled people through student supervision, teaching, and the coordination of other researchers' work. Chairholders are some of the world's brightest scholars and scientists who contribute to new discoveries and help us make sense of the world we live in.