Bridging the Gap: How the EFL-Shoelace Learning Partnership is Revolutionizing Literacy Education
In a rapidly evolving digital world where children are more connected to screens than ever before, the need for innovative solutions to improve literacy skills has never been more critical. Enter the Ensuring Full Literacy (EFL) team's partnership with Shoelace Learning, a company dedicated to transforming reading comprehension education through an engaging games-based online platform.
Both on a mission to increase literacy rates in North America and beyond, the partnership between EFL and Shoelace Learning bridges the gaps between research and application, making a real impact for millions of learners around the globe. This collaboration brings together the expertise of educators, researchers, and tech experts, where empirical research and its practical applications converge to create a brighter future for children's learning experiences.
About Shoelace Learning
Shoelace Learning is not your typical educational company. Founded by Julia Rivard Dexter, a determined entrepreneur with her own history of language and reading difficulties, it has a unique story rooted in a passion for improving not only literacy skills, but the experience of acquiring those skills. Shoelace prides itself on its commitment to inclusivity and accessibility in education, making it a valuable resource for educators and caregivers in today's multicultural and digital world. Its design is specifically tailored to empower teachers to seamlessly integrate personalized learning experiences into the classroom, ensuring that every child has the opportunity to reach their full potential.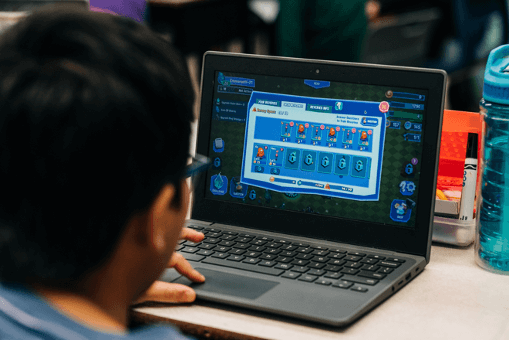 Their flagship product, Dreamscape, is a computer game designed to help children in grades 3-8 improve their reading comprehension and critical thinking skills, while also having fun. Dreamscape's success lies in its ability to combine in-house research-based curriculums with a platform rooted in what kids in today's world love most: computerized games. Its dedication to provide an immersive and enjoyable experience is especially critical for children who may feel discouraged in their learning experience. By seamlessly integrating learning into the gaming experience, Shoelace has unlocked a formula where kids actually look forward to learning. For educators, Shoelace provides tools to track progress, identify challenges, and assign tasks within the games. You can begin incorporating Dreamscape into your classroom or home settings for free, today!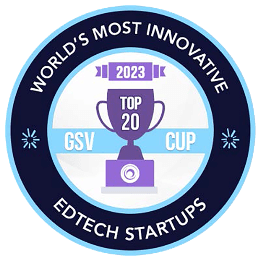 Shoelace's accomplishments speak for themselves, with millions of users across the globe improving their reading comprehension skills through the platform. Named the top innovative EdTech app by the Future of Education Technology Conference, and recently being recognized as one of the top 20 (and sole Canadian and literacy-based) EdTech companies in the world by the ASU GSV, Shoelace Learning is a pioneer in its field.
A Bridge Between Two Worlds
The partnership between Shoelace Learning and the EFL group couldn't be more timely or critical. It grew from Rivard Dexter's and Dr. Janet Werker's (EFL Project Director) shared passions and commitments to improve literacy skills for readers of all levels and backgrounds. One of the central challenges both parties face is access—access to empirical research outcomes from the company's perspective, and access to the application of research findings for academics. These gaps in accessibility can limit either party's full potential.
From the industry's standpoint, companies like Shoelace Learning are on a constant quest to develop evidence-based methodologies that enhance their products and services. They recognize that the application of robust empirical research can make them more effective and responsive to the evolving needs of learners. However, accessing this research and knowing how to integrate it effectively into their platforms can be a daunting task.
On a similar note, researchers often emphasize their far-reaching implications. Yet, their challenge lies in translating their findings into practical, real-world applications that can have the broad societal impacts they aspire to achieve. Without access to the resources and expertise offered by industry partners, their ground-breaking research may remain confined to academic journals, out of reach for those who could benefit the most.
Rivard Dexter describes Shoelace's collaboration with the EFL team as a symmetry, where each side provides the missing puzzle piece for the other. It is in their collaborative relationships that these gaps can be filled, with this partnership acting as a bridge between two worlds that, when united, can achieve more than either could on their own.
Joint Projects
Shoelace Learning has completed numerous projects alongside members of the EFL research team, with more underway. One notable project included a collaboration with Dr. Alona Fyshe, EFL's co-lead of Computational Modeling, and Bilal Ghanam, where they delved into the emerging field of machine learning and learning engineering. Their mission was to develop a tool that automatically generates reading comprehension questions for any given passage of text. This ground-breaking project aimed to inform models that were both inclusive and based on thoughtfully-designed curriculums. Through rigorous testing and feedback from their expert team of teachers, Shoelace is creating an invaluable and accessible resource for educators.
Shoelace is now working with Dr. Carrie Demmans Epp's and Minghao Cai to explore the intersection of affect, various gaming elements, and literacy development. Recognizing the importance of emotions and engagement in learning, this project aims to measure young learners' affective responses during game-based learning experiences within Shoelace's Dreamscape platform. The ultimate goal is not only to design effective curriculums, but equally as important, to develop engaging, rewarding, and motivating material, resulting in positive learning experiences that can exponentially boost learners' confidence.
The Power of Collaboration
These collaborations not only improve the tools available to learners, but also help guide the vision for Shoelace Learning in terms of creating more inclusive curriculums that grow out of understanding the current problems that most need addressing.
EFL's partnerships demonstrate their commitment to continually push the boundaries of educational research and technology, with a focus on improving the learning experience for all. Here, we witness firsthand the transformative power of such alliances. As we move forward in this ever-evolving digital era, these partnerships will continue to be the driving force behind progress, ensuring that no critical puzzle piece remains missing on the journey to educational excellence.
Visit https://ensuringliteracy.ca and https://shoelacelearning.com to learn more. 
Written by Leah Brainin for the Ensuring Full Literacy SSHRC partnership grant.