Next Generation Scholar Spotlight: Klaudia Krenca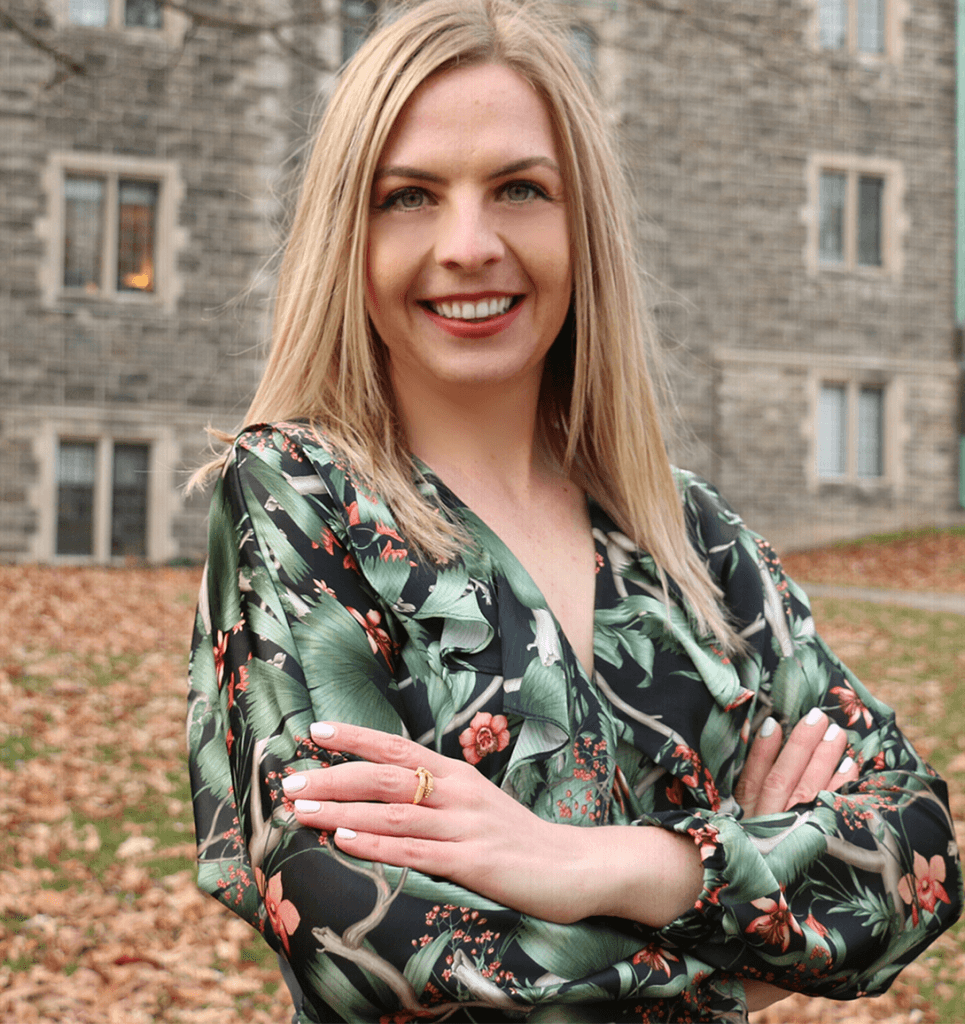 What led you to be interested in Developmental Psychology and Education?
I have always been curious about the skills that children need to understand what they read given its foundational role in all aspects of life. This curiosity to learn more about children's development led me to complete a PhD in Developmental Psychology and Education, under Dr. Becky Chen's supervision, at the University of Toronto. As a Canadian-born English language learner, I learned Polish as my first language and began to learn English when I started kindergarten. My teacher was impressed by my ability to acquire English language and communication skills within the first three months of the school year and recommended that I enrol in the French immersion program. However, my parents were not convinced that I would develop sufficient English proficiency and they decided I should stay in the English program. I then went on to complete the Extended French program throughout my upper elementary and high school years. Throughout my graduate studies, I realized that I was able to use the language and literacy skills developed in my first language as a springboard for learning to read, write, and communicate in English and French.
Can you tell us a little bit about your research?
Yes! I joined the Language and Literacy Lab as a Donald Hill Postdoctoral Fellow in September 2020, supervised by Dr. Hélène Deacon. My research explores children's reading comprehension in digital environments via three projects: (1) a systematic review on children's reading comprehension in digital versus paper environments; (2) two online studies that examine which digital features enhance children's reading comprehension; and (3) a large-scale survey that evaluates how parents support their child's language and literacy skills at home, both when reading on paper and screens.
What inspired you to join the EFL team?
I was inspired to join the EFL team due to collaborative approach among three primary partner types: community, industry, and outreach. This multidisciplinary approach ensures that knowledge on literacy development gets into the hands of those who most need and can benefit from it. To date, I have benefitted from my collaborations with the Canadian Children's Literacy Foundation, Canada's premier literacy advocacy organization, along with, Dr. Jenny Thomson, Co-Lead of Technology and New Media from the University of Sheffield.
What are you currently working on within the EFL team?
Since joining the EFL team, I have presented on children's language and literacy development during two Next Generation Scholar events. The overarching thread of my projects is that the medium in which reading is occurring is shifting; children are increasingly reading in a digital format. One of the main distinctions between paper-based and digital reading is the presence of digital features, which may distract children from reading in a deep and focused manner. In another line of work, I am exploring how changes in education through the pandemic might impact how children read at home based on medium (paper vs. digital) and educational context (e.g., those mandated to homeschool, those homeschooling voluntarily, and those who are schooled in-person). In a new study, I will investigate how parents support their children's language and literacy development at home. In particular, I am interested in the types of reading strategies that parents are using based on the medium in which they are reading with their children. Another objective is to examine literacy habits in families with poor access to technology (i.e., children that come from lower income households, parents with less education, children from backgrounds that are marginalized in other ways) and whether these children will experience more learning loss relative to their peers throughout the pandemic.
Outside of your work with EFL, do you have any special skills or talents you can share?
In terms of research-related skills, I am very committed to high-quality student mentorship (e.g., supervising honour's projects, independent study projects). Through these experiences, I have developed excellent communication, leadership, problem solving, and organizational skills. Outside of academia, I enjoy long distance cycling (longest ride is 55km), traveling (favourite country – Costa Rica), and learning about personality theories (able to predict people's MBTI).
What kind of projects/work would you be doing in an ideal future?
I am interested in pursuing projects that will allow me to leverage the many transferrable skills I developed as a researcher. In particular, I would like to share my subject-matter expertise in language and literacy development with stakeholders at all levels throughout various stages of the research process in order to ensure that information targets appropriate audiences and promotes informed decision-making at all levels. I am also passionate about the scholarship of teaching and learning and completed several intensive programs on teaching in higher education throughout my graduate degree.